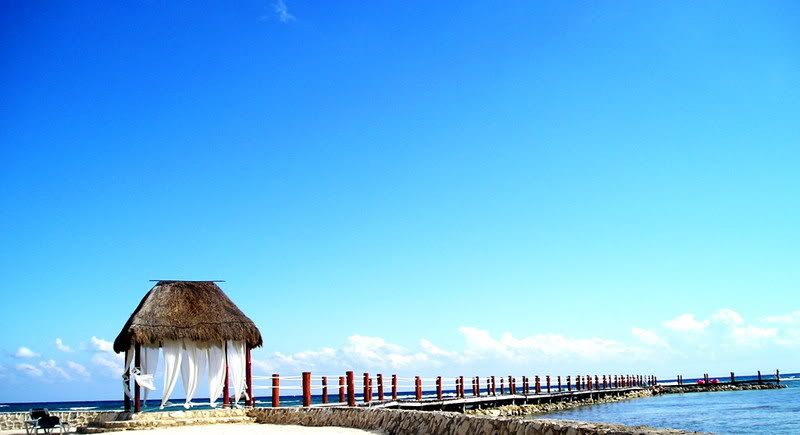 many people have images of their family, loved ones and or friends hanging on and or over their desks at work but me, i have this image. a photo i took of the pier on our honeymoon resort 2 years ago. it's one of my favorite photos. it makes me smile.
since last year we didn't take a single vacation day, this year we're planning a trip for our birthdays in late feb early march. i'm so excited. the best part, reviewing the many millions of all inclusive resorts scattered around the globe. with yummy enticing photos like such....
how can i not get excited. especially when i look out the window and see a foot of snow along with a fury of a snow storm in full force!